Meet Payperless Swap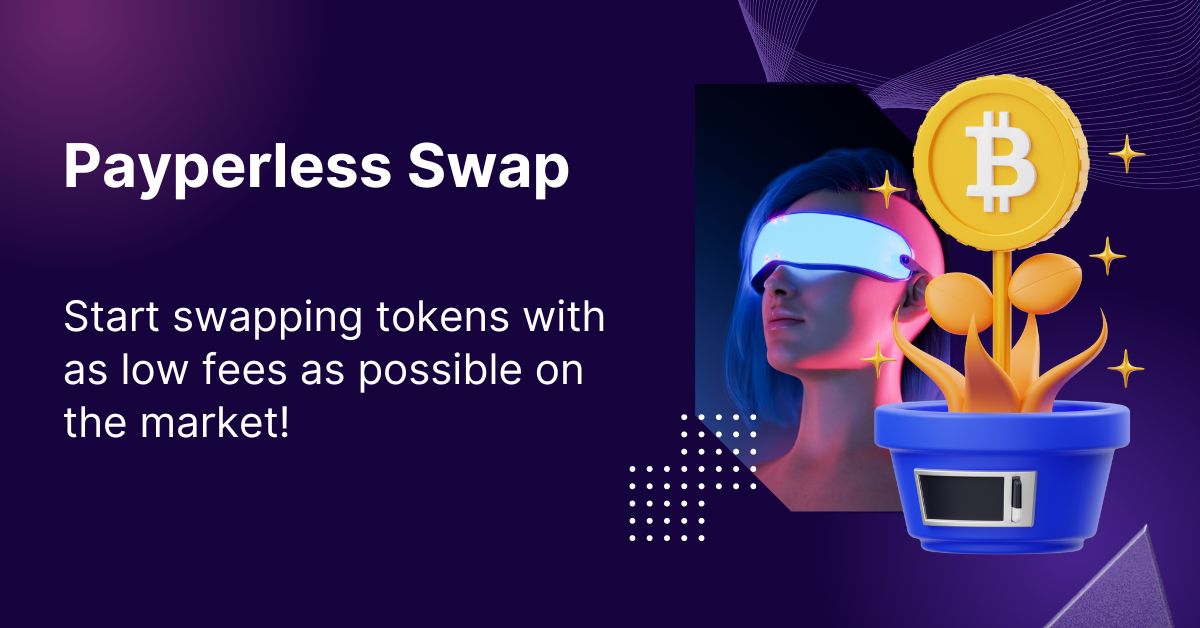 You can now exchange cryptocurrencies without any involvement with a centralized third party.
In order to use the Payperless Swap, all you need is an Ethereum wallet, and a bit of ETH (which you'll need to pay for gas fees). Using the app, you can to start swapping tokens with as low fees as possible on the market!
It also means users maintain control of their funds at all times as opposed to a centralized exchange that requires traders to give up control of their private keys so that orders can be logged on an internal database rather than be executed on a blockchain, which is more time consuming and expensive. By retaining control of private keys, it eliminates the risk of losing assets if the exchange is ever hacked.