The Solana (SOL) is Now Supported by the Payperless Cryptocurrency Wallet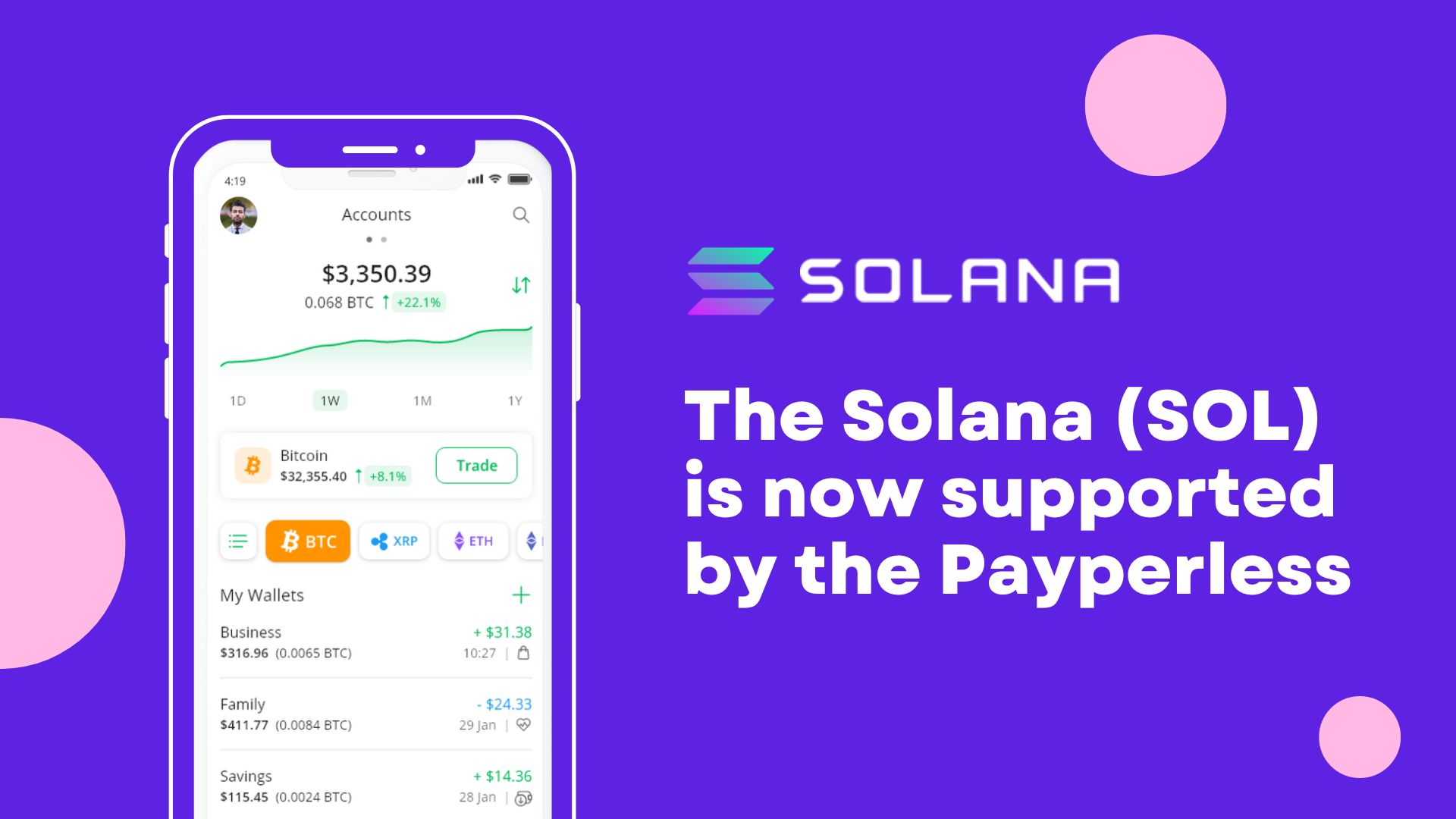 Payperless is excited to announce that Solana (SOL) is now supported by the Payperless Cryptocurrency Wallet. This means that users can now store and use Solana in a secure and convenient way. Users can access their SOL from the wallet and enjoy the ability to send, receive and store crypto on the safest non-custodial crypto wallet Payperless.
The Solana (SOL) has been added to Payperless, giving cryptocurrency users more choices for sending, receiving, and storing digital assets. Users will gain from improved functionality, increased security, and a more streamlined user experience as more cryptocurrencies are added to Payperless.
A leading blockchain platform with the potential to revolutionize the world is Solana (SOL). An inventive strategy for creating a decentralized internet is the Solana protocol. It aims to maintain a just and equal environment for all community members while also enabling everyone to take part in the creation of the web.
Overview of the Solana Project
Solana is a blockchain platform designed to host decentralized, scalable applications. Founded in 2017, it is an open-source project currently run by Solana Foundation based in Geneva, while the blockchain was built by San Francisco-based Solana Labs.
Solana is much faster in terms of the number of transactions it can process and has significantly lower transaction fees than rival blockchains like Ethereum.
Why choose Payperless for Solana storage and operations with Solana?
One of the great things about Payperless is that it allows users to store various cryptocurrencies in a single account. This makes it very easy for them to keep track of their holdings without maintaining multiple wallets. Users can also use it to manage their transactions with ease.
One of the main advantages of using the Payperless Solana wallet is that it gives users access to a wide range of advanced trading features. For example, users can also perform quick trades between popular pairs such as BTC/ETH and XRP/USDT. In addition, users can also view their transaction history. This means users won't have to rely on a third party to record all their transactions. Finally, the Payperless wallet is effortless to use and secure. It has been tested in various situations and has never failed to protect user funds.
Overall, this is an excellent app for anyone interested in using Solana cryptocurrency.